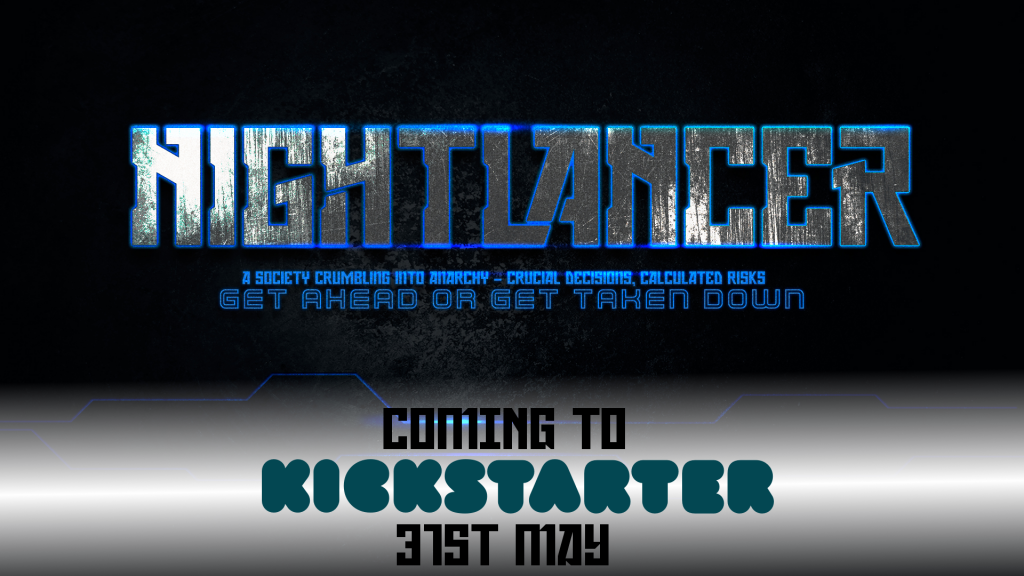 Birmingham, England, 2099.
The world has faced 80 years of disasters, wars and increasingly authoritarian government control and intrusion. But the tighter they squeeze, the more people resist. The government has lost control, cities are split into controlled zones where the police keep the peace by draconian measures and slums where people are left to fend for themselves. The slums-dwellers are caught up in a world that threatens them with constant danger from violent gangs, death cults and neo-luddites. They are beaten-down, living in fear, and trapped.
A few determined individuals rebel against the world that threatens to overwhelm them. Their reasons are their own – some want to establish a better place in the slums, to build something better. Some want to take control back from people who claim ownership of their lives. Some want to escape to somewhere better, so they can make a life of their own free from violence and authoritarian control.
They take on whatever opportunities the slums give them to get an edge on the dirty streets. Take on shady jobs from shadier employers. Make use of contacts through the city. Use black market hardware, cybernetics and exotic drugs to boost their performance.
Some invest in their own future, some in the people they can help, but all want to get out of the violent life when they can. In doing so they have to hold on to their ideals, or they will be so battered or desensitized by the violent world that they stop caring enough to struggle against it.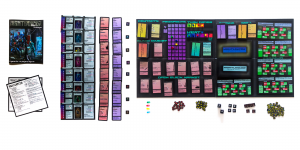 People call them the Nightlancers.
Nightlancer is a competitive cyberpunk game.
Choose your unique Nightlancer, trade on the black market, use your contact network and take on challenging missions to improve your prospects and survive the dystopian world.
At the very heart of the experience is living out the career of an underworld operative in a world gone bad, with the aspiration to eventually give up that violent life.
2-4 players
120+ minutes
Strategy game
Strong, integrated theme
8 unique Nightlancer characters to control
Character building, risk taking and resource management elements
Extensive replayability
Optional rules for solitaire or cooperative play
Illustration by Manolis Frangidis
Graphic design by Christos Zabaras
Some of the completed artwork for Nightlancer:
See all Nightlancer related posts.
Prototype reviews:
Nightlancer review by @BigGrumpyGamer
Nightlancer review by @TheAngelOfDice
Nightlancer review by A Board Game A Day
Nightlancer review by Boards&Brews
Nightlancer video playthrough by JPlay
Nightlancer video review by I Teach Her, She Wins